Rockstar nous a dévoilé
un "nouvel" Artwork
, qui peut vous
sembler familier
, car il
fait partie des Artworks de couverture pour les pré-commandes
. Il est
maintenant disponible officiellement
,
à télécharger en différents formats
.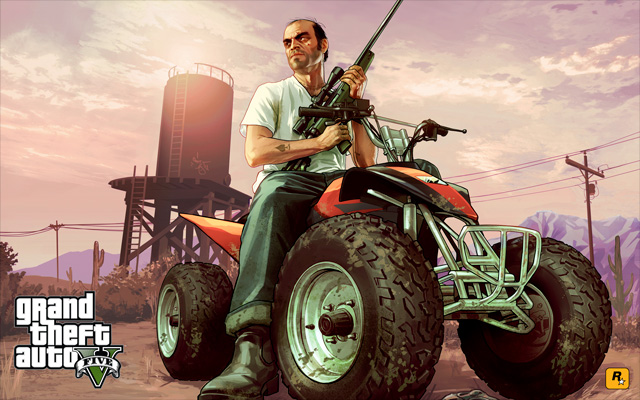 De plus,
Rockstar a ajouté que d'autres Artworks de GTA V seront bientôt publiés
:
Citation (Rockstar Games)
We will of course be releasing more of the GTAV artwork soon.
Cependant,
après la si longue attente de l'année dernière, la signification du mot "bientôt" est quelque peu discutable
... Vous pouvez retrouver
l'article original de Rockstar
ici même
.
Bonne soirée sur le Réseau.